Director Meghan Rosatelli holds a PhD in Media, Art, and Text from Virginia Commonwealth University and teaches courses in 20th and 21st century American culture and digital culture at the University of Richmond.
Head Curator Izzy Pezzulo studies Visual Art and Media Practice at the University of Richmond. Izzy's interests and work range from sound art and experimental filmmaking to the archive and social movements. When not immersing herself in the the print shop, Izzy bakes sourdough bread and goes backpacking in the Appalachian mountains.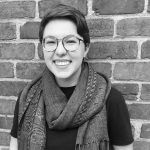 Senior Editor Miranda Rosenblum is a student at the University of Richmond studying American Studies and Women, Gender, & Sexuality Studies. Miranda loves listening to people's life stories and reading/watching/supporting anything created by queer folks. Some of Miranda's favorite things include: thrift store sweaters, social justice movements, and a good book.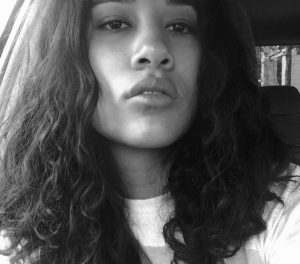 Senior Editor Jessica Mairena studies Studio Art, English and Psychology at the University of Richmond. She is a visual art enthusiast who loves drawing, sculpting, and anything art book. All that aside, Jessica is incredibly obsessed with the show Bob's Burgers, vocalist FKA Twigs, and meeting every small dog within a five mile radius.

Content Editor Irene Chang studies studio art at the University of Richmond. She spends her days contemplating whether someday she will be able to paint a rhinosaur with an elephant. However for now, she tinkers with coding and has fun with digital art.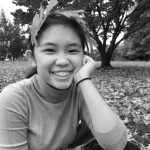 Content Editor Vi Trinh studies Studio Art and Leadership at the University of Richmond.  She loves drawing and painting, and is currently trying to pick up as many mediums as humanly possible.  Super powers include: flower crown weaving, random nature facts, and telling bad jokes.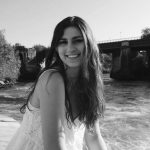 Content Editor Rachel Bochner is a Media Studies and Production major at the University of Richmond, and she spends most of her time creating and listening to music. When she's not jamming out alone in her car, you can find her by the James River or snacking on some chips and salsa.
Former Teams
Fall 2017 – Irene Chang, Nene Diallo, Jessica Mairena, Izzy Pezzulo, Alex Song
Spring 2017  – Dominique Brown, Kevin Johnson, Jessica Mairena, Miranda Rosenblum
Fall 2016 – Damian Hondares, Jessica Mairena, Izzy Pezzulo, Miranda Rosenblum
Spring 2016 – Luriel Balaurea, Sharon Liu, Miranda Rosenblum
Fall 2015 – Damian Hondares, Izzy Pezzulo, Miranda Rosenblum
Spring 2015 – Damian Hondares, Dillon Massey, Kenta Murakami
Fall 2014 – Damian Hondares, Kenta Murakami, Di Yang
Spring 2014 – Andrew Jones, Hayley Mojica, Francesca Lyn
Fall 2013 – Robert Agaba, Amber Battle, Andrew Jones
Spring 2013 – Vicky Defreitas, Patrick Gwozdz, Andrew Jones, Celia Landesberg, Sam Lerner, Jorien Meijer