Director Meghan Rosatelli holds a PhD in Media, Art, and Text from Virginia Commonwealth University and teaches courses in 20th and 21st century American culture and digital culture at the University of Richmond.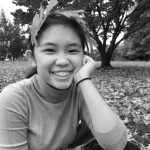 Co-head Curator and Co-senior Editor Vi Trinh studies Studio Art and Leadership at the University of Richmond.  She loves drawing and painting, and is currently working on her senior thesis exploring environmentalism as a metaphor for power imbalances in social systems between majority and minority groups.  She is also currently working on a passion project creating an illustrated children's book.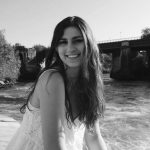 Co-head Curator and Co-senior Editor Rachel Bochner is a Media Studies and Production major at the University of Richmond, and she spends most of her time creating and listening to music. When she's not jamming out alone in her car, you can find her by the James River or snacking on some chips and salsa.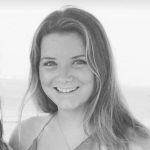 Content Editor Haley Overlander is an English major at the University of Richmond.  If you don't find her buried nose-deep in a thriller novel, you can find her binging on Netflix crime shows or chowing down on some delicious tacos in Carytown.
Content Curator and Web Manager Yuwei Lin is a printmaker and multi-media artist, She strives to explore personal connections between philosophy, art and video games.  Her works are often inspired by philosophical dilemmas, animations and human-tech interaction in games. Although new to printmaking, she has explored printmaking layers as the mapping of my mentality in the past two years. Plus, she insist video game is the ninth category of art and believes that it has the potential to achieve artistic expression that it unique to game per se.
Former Teams
Spring 2018 – Rachel Bochner, Irene Chang, Jessica Mairena, Izzy Pezzulo, Miranda Rosenblum, Vi Trinh
Fall 2017 – Irene Chang, Nene Diallo, Jessica Mairena, Izzy Pezzulo, Alex Song
Spring 2017  – Dominique Brown, Kevin Johnson, Jessica Mairena, Miranda Rosenblum
Fall 2016 – Damian Hondares, Jessica Mairena, Izzy Pezzulo, Miranda Rosenblum
Spring 2016 – Luriel Balaurea, Sharon Liu, Miranda Rosenblum
Fall 2015 – Damian Hondares, Izzy Pezzulo, Miranda Rosenblum
Spring 2015 – Damian Hondares, Dillon Massey, Kenta Murakami
Fall 2014 – Damian Hondares, Kenta Murakami, Di Yang
Spring 2014 – Andrew Jones, Hayley Mojica, Francesca Lyn
Fall 2013 – Robert Agaba, Amber Battle, Andrew Jones
Spring 2013 – Vicky Defreitas, Patrick Gwozdz, Andrew Jones, Celia Landesberg, Sam Lerner, Jorien Meijer