Director Meghan Rosatelli holds a PhD in Media, Art, and Text from Virginia Commonwealth University and teaches courses in 20th and 21st century American culture and digital culture at the University of Richmond. She works in digital interpretation at the Virginia Museum of Fine Arts.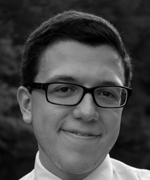 Senior Editor Damian Hondares is an American Studies and Journalism major at UR. An editorialist and movie critic for his local newspaper, he enjoys going on lengthy, acerbic diatribes that elicit humorously vehement responses from passionate readers. He considers himself an aficionado of all things Batman, absolutely loves Bill Murray, and according to his girlfriend is much too dramatic for his own good. Read anything he's written — Ever — and you'll agree. After graduation, he hopes to earn a Ph.D. and teach as a professor.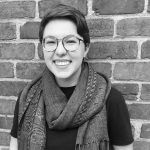 Senior Editor Miranda Rosenblum is a student at the University of Richmond studying American Studies and Women, Gender, & Sexuality Studies. They love listening to people's life stories, reading anything written by queer folks, and listening to indie/folk music (preferably live). Some of their favorite things are thrift store sweaters, hot tea, social justice movements, and a good book.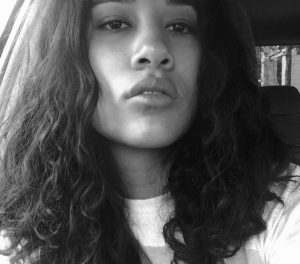 Content Editor Jessica Mairena studies Studio Art, English and Psychology at the University of Richmond. She is a visual art enthusiast who loves drawing, sculpting, and anything art book. All that aside, Jessica is incredibly obsessed with the show Bob's Burgers, vocalist FKA Twigs, and meeting every small dog within a five mile radius.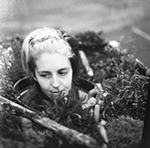 Content Editor Izzy Pezzulo studies visual art and media practice and environmental studies at the University of Richmond. Izzy's interests and work range from sound art, to experimental films, to growing oyster mushrooms, to screen printing. When not immersing herself in the discourse of art, nature, and technology, Izzy volunteers at her university's radio station and rides her bike nearly everywhere.
Content Editor Kevin Johnson is a journalism major at University of Richmond. He is frequently at record stores in the area, and likes to play music on the radio and with others. Kevin's interests revolve around arts, media, politics and entertainment, but are not limited to those topics. Kevin is looking forward to what the future has to offer.
Content Editor Dominique Brown is an American Studies major with English and Creative Writing minors. She enjoys food and meeting new people. She frequents the gym and her friends' place where anime plays constantly in the background. If you are unable to get into contact with her for an extended period of time, it's probably because she's taking one of her daily needed naps.