Director Meghan Rosatelli holds a PhD in Media, Art, and Text from Virginia Commonwealth University and teaches courses in 20th and 21st century American culture and digital culture at the University of Richmond. She works in digital interpretation at the Virginia Museum of Fine Arts.
Senior Editor Izzy Pezzulo studies visual art and gender studies at the University of Richmond. Izzy has been a part of Digital America throughout her undergraduate career, and is excited to be able to curate and contribute works exploring sound, the environment, and gender in the digital age. When not busy in the studio, Izzy rides her bike nearly everywhere and volunteers at her college radio station, WDCE 90.1 FM.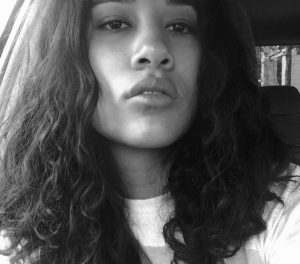 Senior Editor Jessica Mairena studies Studio Art, English and Psychology at the University of Richmond. She is a visual art enthusiast who loves drawing, sculpting, and anything art book. All that aside, Jessica is incredibly obsessed with the show Bob's Burgers, vocalist FKA Twigs, and meeting every small dog within a five mile radius. 
Content Editor Alex Song studies Accounting and Visual Art at the University of Richmond. On the weekends he enjoys hiking, rock climbing, and fishing. When he's not outside he's likely in bed rewatching How I Met Your Mother.
Content Editor Irene Chang studies mathematics and studio art at the University of Richmond. She spends her days contemplating whether someday she will be able to paint a rhinosaur with an elephant.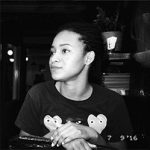 Curator of Photography Nene Diallo studies Studio Art, Arts Management, and Women and Gender Studies. She spends hours watching Rick & Morty and snacks often.