Director Dr. Meghan Rosatelli teaches courses in 20th and 21st century American culture, digital culture and digital and internet arts at the University of Richmond.
Head Editor Alexis Angelus is a senior studying Journalism and Politics/Philosophy/Economics/Law at the University of Richmond. When she's not working as a marketing associate in the A&S Communications Department and managing social media for the school newspaper, Alexis enjoys photography and playing with PhotoShop and Illustrator.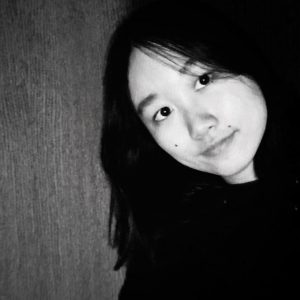 UX/UI Lead and Content Curator Wenqi Xiao is a Computer Science and Visual Media Arts Practice double-major at University of Richmond. She's interested in the interdisciplinary areas between these two subjects.
Art Curator and Editor Frances Gichner is a senior majoring in Classical Civilizations with minors in Anthropology, Archaeology, Art History, and Visual Media Arts Practice. She is interested in studying various types of art from ancient art to the digital.
Art Curator and Editor Gabi Williams is a senior majoring in Geography and Environmental Studies, and minoring in Archaeology. She backpacked in the Uttarakhand Himalayas in 2018 and is interested in exploring extreme landscapes during her spare time. Gabi is planning to go into sustainable urban planning and incorporating natural spaces into populated areas.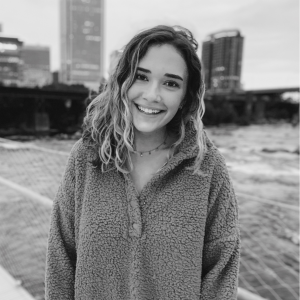 Head of Marketing and Communications Meg Carroll is a senior at the University of Richmond and she is majoring in Global Studies with a concentration in World Politics and Diplomacy and she is also minoring in French. In her free time, she enjoys hiking, painting, and learning about graphic design.
Content Curator & Marketing Manager Truitt Dill is a senior majoring in Philosophy, Politics, Economics, and Law with a minor in Entrepreneurship. Truitt has always had a passion for art and design and how to express complex or abstract concepts through these mediums.  Truitt works as a web designer & marketer based out of Richmond, VA.
Marketing and Design Manager/Associate Art Curator Luke Malcynsky is a senior at the University of Richmond, where he is majoring in Communications and minoring in Visual and Media Arts Practice. Luke's hobbies include hiking, snowboarding, and creating art — especially digital design and illustration.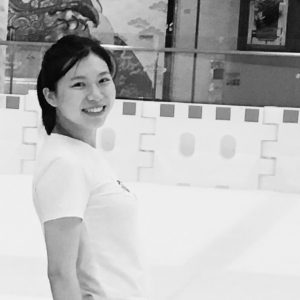 UX Strategist and Visual Designer Yangyang Chen is an exchange student from UC3M, Madrid, studying Film Studies at the University of Richmond. When she gets a free hand, she likes to glue to the computer screen, skimming through all kinds of incredible digital artworks.
Former Teams
Fall 2019 – Alexis Angelus, Kate Wiley, Nícolas Silva, Wenyu Tang, Wenqi Xiao, Sarah Taylor, Imani Shackelford, Vincent Camp
Spring 2019 – Hannah Grow, Lilah Henry, Rachel Hull, Nico King, Alice Millerchimp, Georgia Morely, Kaori Tachibana, Vi Trinh
Fall 2018 – Rachel Bochner, Yuwei Lin, Haley Overlander, Vi Trinh
Spring 2018 – Rachel Bochner, Irene Chang, Jessica Mairena, Izzy Pezzulo, Miranda Rosenblum, Vi Trinh
Fall 2017 – Irene Chang, Nene Diallo, Jessica Mairena, Izzy Pezzulo, Alex Song
Spring 2017  – Dominique Brown, Kevin Johnson, Jessica Mairena, Miranda Rosenblum
Fall 2016 – Damian Hondares, Jessica Mairena, Izzy Pezzulo, Miranda Rosenblum
Spring 2016 – Luriel Balaurea, Sharon Liu, Miranda Rosenblum
Fall 2015 – Damian Hondares, Izzy Pezzulo, Miranda Rosenblum
Spring 2015 – Damian Hondares, Dillon Massey, Kenta Murakami
Fall 2014 – Damian Hondares, Kenta Murakami, Di Yang
Spring 2014 – Andrew Jones, Hayley Mojica, Francesca Lyn
Fall 2013 – Robert Agaba, Amber Battle, Andrew Jones
Spring 2013 – Vicky Defreitas, Patrick Gwozdz, Andrew Jones, Celia Landesberg, Sam Lerner, Jorien Meijer