Gesture | Thomas Kuijpers
Gesture consists of a series of drawings derived from press photographs of world
leaders' handshakes. These gestures mainly exist to be photographed, sending a
rather cryptic message into the world. Comparing these with the results of academic
research on hidden communicative signals enclosed in handshakes, Thom K analysed the
gestures to come up with different conclusions. The string of companions and
enemies' handshakes gives insight in both the functions of public images and
photojournalism as a medium.
The entire installation consists of 100 illustrations + printed email correspondence.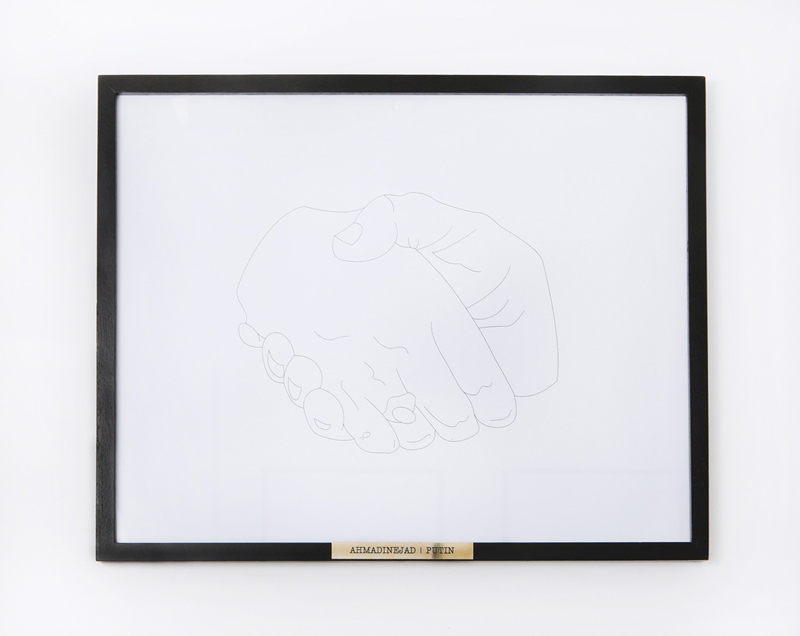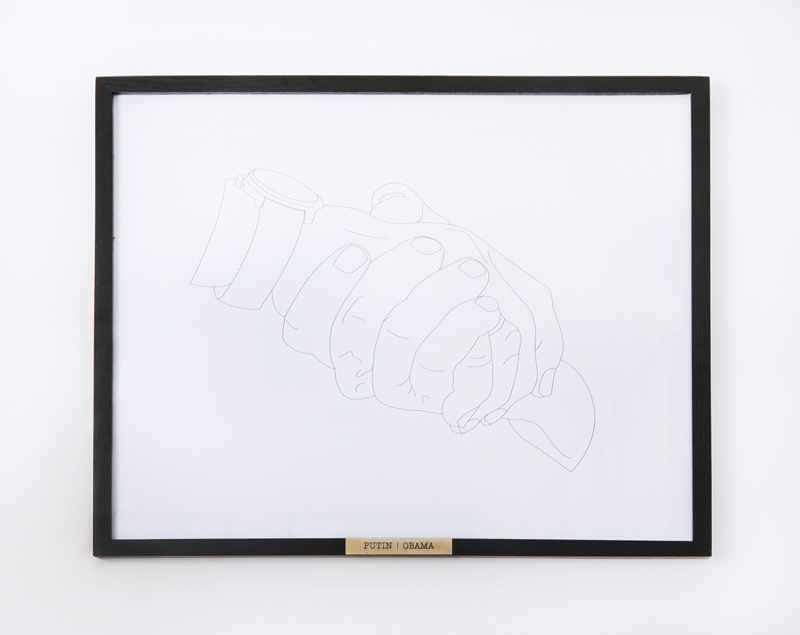 :::
Thomas Kuijpers is a visual artist, researching the way text and image are used to communicate certain 'truths'. The use of archival materials is almost always the starting point of the work — he is a big collector. Everything starts with a collection. A collection in which he thinks he can find this red line, this fragment, this small metaphor that unravels the way the narrative is build up. This collection, or a part of the collection, pretty much always becomes a part of the work itself (whether in processed or unprocessed form).