Digital America interviewed Lesser Alvarez Gonzalez in November 2022 to discuss his pieces Alternative Artifact (2017) and New Colors / Old Wars (2022).
:::
Digital America: In 2017, Digital America published Alternative Artifacts (2017), a series of digitally rendered images that have an unsettling archival aesthetic. The new work New Colors / Old Wars (2022) is much more realistic, which is also unsettling, but in a different way. How do you negotiate the level of fidelity in your images?
Lesser Gonzalez Alvarez: As an artist, I'm very conscious of the line between physical and digital mediums. To me it feels like an actual veil, like a materialization of the afterlife, or ethereal planes from ancient cultures. Digitization in general interests me, because in that process there's a natural degradation of the source material that can happen, a loss in translation, or how I like to refer to it in my studio practice a conceptual 'fossilization'. I like to make those imperfections a large part of the focus, and ultimately leave it to the process to generate them. In the AI work, for example, I'm trying to describe input for the AI that isn't too far of a stretch from my renderings or sculptures. Many of them end up being cut in favor of ones that feel in line with my existing body of work, but in general I do look to push for imperfections out of the system. I think those lead to the most interesting results, because they do call into question, what is it that is being lost in the process of 'translating' history, the real world, social or material experience in general, into a digital representation? Further, what would be lost in translation as a society in a move towards a 'metaverse'?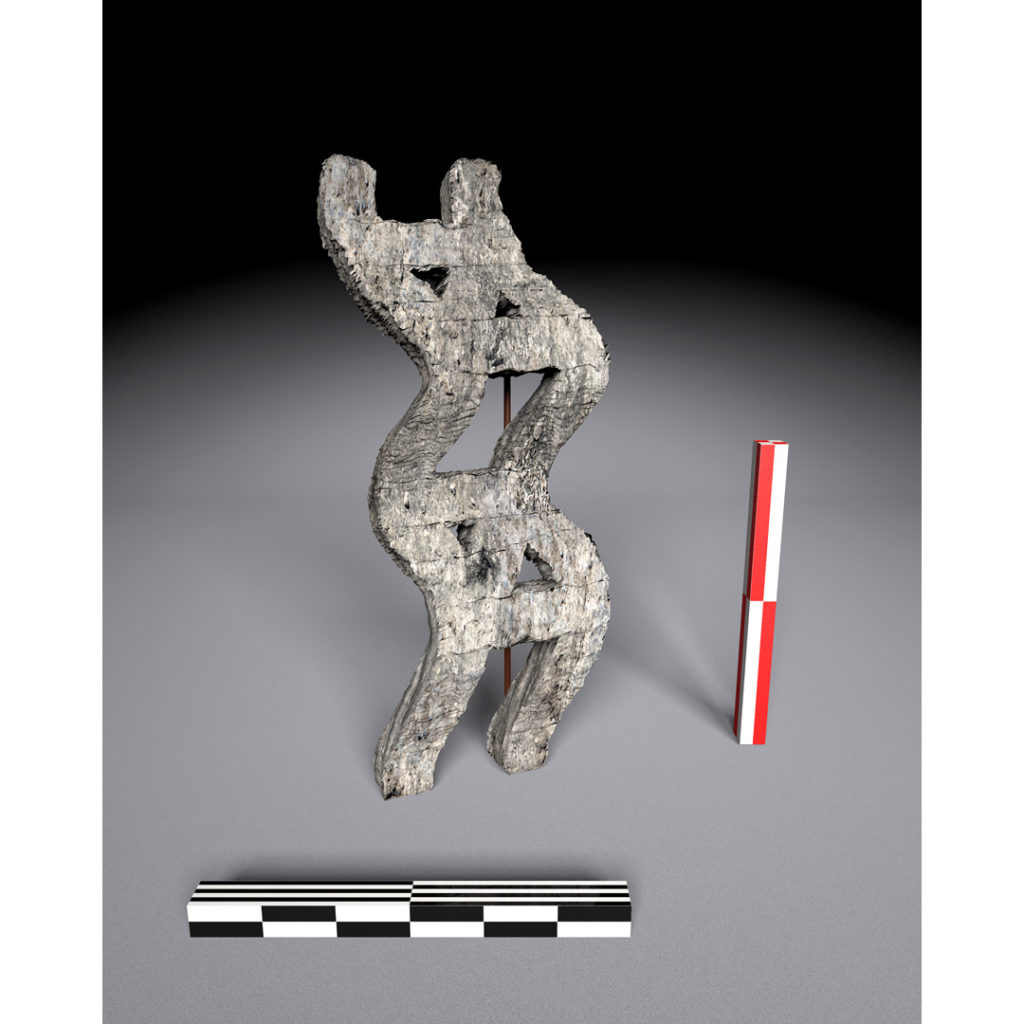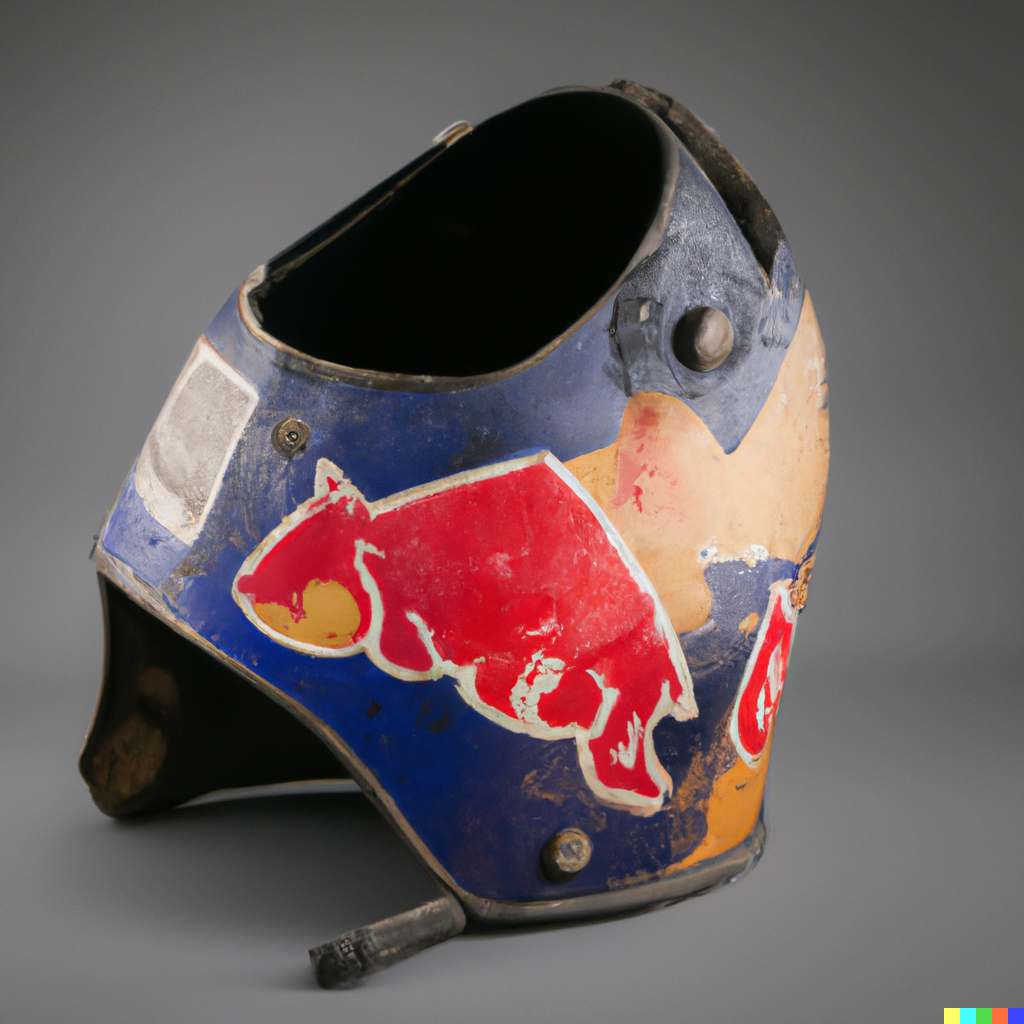 DA: You say that your work connects you to people in prehistory. Can you talk more about what it means to bridge that history with art?
LAG: Art has always been a spontaneous process for me, since I was a kid. That it is in itself a compulsion is very interesting to me. The compulsion to make it is very old, and there's obviously a lot of evidence leftover in our history to show that we've seemingly always reflected our personal experience onto a surface. Be it cave walls, sand, ivory, bone, stone, pretty much anything. I've always been fascinated with artifacts, and archaeological documentation, remnants of human interaction. It's not often that I encounter a gazelle or a rhino on the way to the seven eleven, but I do encounter a lot of symbols, mechanical beasts, brightly lit screens and electronic noises with social cues to match. I live in an era of planned obsolescence, where things can be replicated with a surface level appeal but perhaps less of the substance. To me, the sense of humor comes in proposing we go one step further with a 'planned archaic'. I can't help but experience reality in a similar fashion to our ancestors, who had to make sense of the reality around them by jotting everything down and taking stock.
DA: The four helmets featured in New Colors / Old Wars (2022) appear to be inspired from different eras and locations. What about the human experience do the helmets capture as an "artifact" of digital culture? In short, why helmets?
LAG: To me the helmets are confounding objects. They're meant to exist on a different timeline to ours, so their exact provenance is not known or has been lost, a concept I enjoy exploring. Above all, these AI pieces have to be somewhat believable as objects first, and second, they must show something about contemporary experience under the guise of antiquity. To show them 'lit and photographed' in this fashion, gives them a certain authority as legitimate artifacts. It creates a dialogue between your reality and past realities. Perhaps even a certain emotional or monetary value for their rarity. That synthesis of value is interesting to me because it strikes me as a fairly dystopian ideal, which is baked into these. The helmet as a concept, is a highly personal item, it connects you to the human being that basically used it as an exoskeleton in combat, it represents attack and defense, tribalism, and more importantly vulnerability.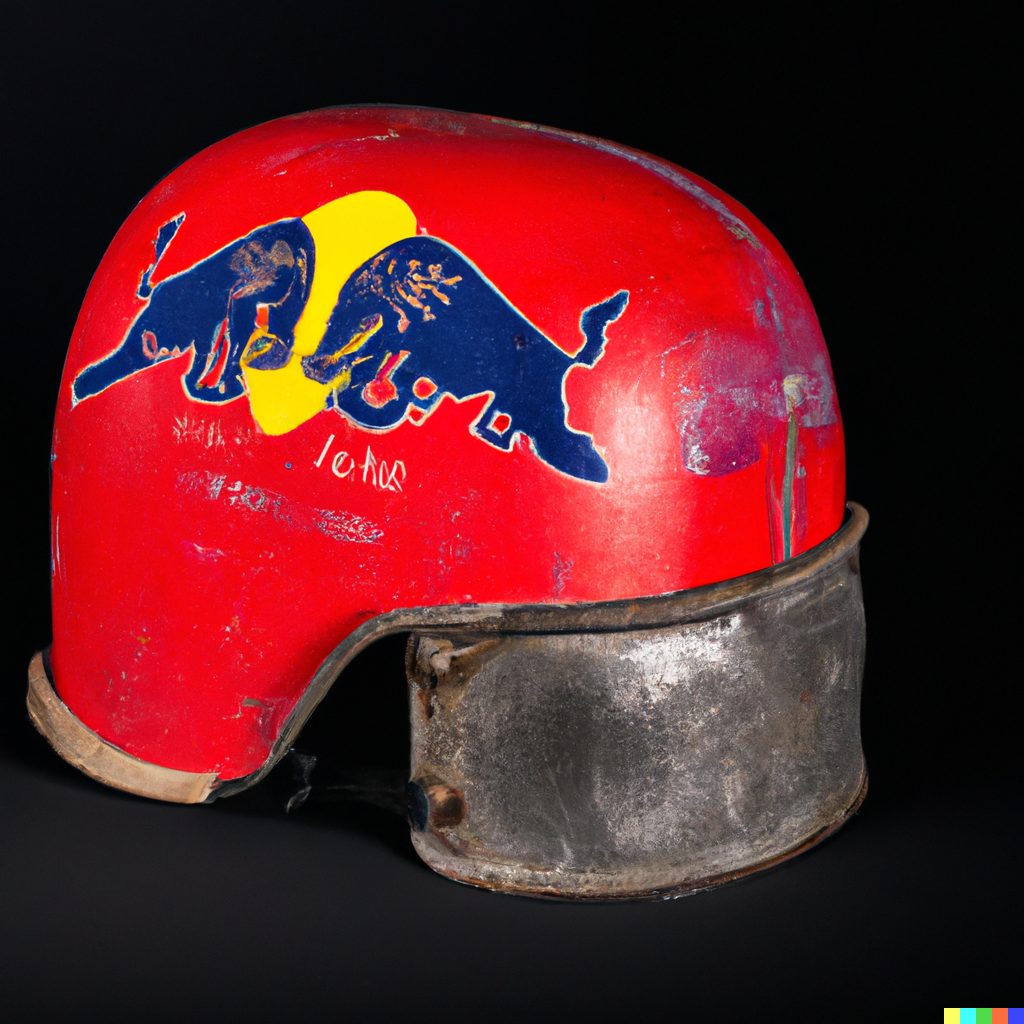 DA: You also create art outside of the digital artifact. Can you talk a bit about working on prints and/or your music?
LAG: In my paintings and prints, I explore symbols, and the degradation of meaning. I try to reduce forms down to the last remnant of meaning that could possibly be discerned from them, leaving a tantalizing moment of realization eternally 'just ahead', but never quite attainable. What you end up with is the organization of marks that reference a lost language, or a version of commercial culture with its overabundance of logos as filtered through my own experience, complete with loss in fidelity. I have a good friend, at the University of Toronto who is an archaeologist, that once put it really simply, "..You've worked on the objects, now you're focusing on the language." In the music I've worked on in the past few years, I've tried to bring a sense of ritual to both the process and to the end result, using old equipment has made it an amalgamation of different eras, though I've tried not to be too concerned with genre, instead focusing more on exploring texture and sound.
DA: What's next?
LAG: Right now I've got some paintings on canvas that I'm working on, as well as some more AI experiments. There's an album of instrumentals on the backburner since the pandemic, so I hope to put those out eventually.
:::
Check out Gonzalez's pieces Alternative Artifact (2017) and New Colors / Old Wars (2022).
:::
Born January 16th, 1983 in Havana, Cuba. Lesser's family emigrated to South Florida in 1990, where he began working towards a career in the arts after enrolling at Design and Architecture Senior High (DASH). He is a graduate of MICA, and a multidisciplinary artist.