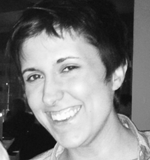 Four women have held the post of Associate Justice on the United States Supreme Court. Four. Total. Ever. And they are all still alive today: Sandra Day O'Connor, Ruth Bader Ginsburg, Sonia Sotomayor, and Elena Kagan. This is our very recent history. All but Justice O'Connor, who retired in 2006, are currently serving.
Over the past few years, Justice Ginsburg, or "The Notorious RBG," has been appointed to another important bench: Chief Justice of Our Hearts. Look no further than social media for evidence of her devoted followers. The smallest member of the Court, Justice Ginsburg is an enormous and important force.
In reflecting on what it is that draws folks to Justice Ginsburg, I was cautious to consider that we seem to have a national crush on strong older women who undermine the expectations that we hold for their demographic. I immediately thought of Betty White as a similar case study. These are strong, older, working women who have experienced firsthand the evolving landscape for women in their professions – and they both seem bent on working as long as possible. This is significant, and so is our obsession with them.
For many young liberals today, Justice Ginsburg's 81-year-old voice resonates – and with good reason. During her long tenure in the legal system, she has done so much to advance women's rights and anti-discrimination legislation. She has very much dealt with these issues personally – and she has certainly dealt with them professionally.
In 2014, some speculated that Justice Ginsburg should consider stepping down from the bench so that President Obama could appoint someone to her seat. The risk, as many see it, is that a Republican assume the Presidency in 2016 and that eventually that person will be in a position to appoint someone to Justice Ginsburg's seat. Basically, folks were strategizing on how to ensure that her post is not eventually filled by a conservative. For her part, Justice Ginsburg made clear that she calculated the risk in a different way, and she was not stepping down.
Nor should she.
At 81, sitting on the highest federal court in the United States, Justice Ginsburg has little to lose from articulating her perspective – and we have much to gain from hearing it. She is in the final lap of her distinguished career, and there is little risk in speaking her mind. She knows well that this has not always been the case in her own life, and she is well aware that many women in the United States face enormous risks in doing the same. She knows that, though President Obama could appoint someone like her to the court, the Senate would never confirm that person. She knows that her replacement, in this current political moment, could never fill her shoes. Women everywhere will be well-served if Justice Ginsburg maintains that seat as long as she is able.
It is so refreshing to see some Americans excited about someone who really warrants such attention and praise. Make no mistake, Justice Ginsburg is brilliant. She also happens to have a good sense of humor.
Upon graduating from the top of her Columbia Law School class, Justice Ginsburg faced challenges gaining employment. She knows well the plight that women in the United States have faced, and the plight that they continue to face, around economic and social issues. In her position, she is able to give voice to a perspective that many on the court do not have.
She had been doing this difficult and important work for decades – and then the internet took notice.
In the 2013 Affirmative Action case of Fischer v. University of Texas at Austin, Justice Ginsburg was the sole dissenter, and her fervent dissent, which she read from the bench, caught many folks' attention. Many point to this as the moment when Justice Ginsburg took the internet by storm. I think that the image of this small, older woman reading the riot act to the other Supreme Court Justices over a decision that they had just made strikes a chord with a large section of the American populace.
In the months that followed, her devoted fans grew creative with their gestures of support. Folks praised her for her strength and her commitment to anti-discrimination efforts. This guy wrote a song about her dissent in the 2014 case involving Hobby Lobby. This lady got a tattoo of Justice Ginsburg on her arm. This website has "Notorious RBG" merchandise. We cannot get enough of this woman.
It is so refreshing to see some Americans excited about someone who really warrants such attention and praise. Make no mistake, Justice Ginsburg is brilliant. She also happens to have a good sense of humor.
After appearing to fall asleep during the 2015 State of the Union, Justice Ginsburg came out this week saying that she had imbibed a few drinks at a dinner prior to the event. This guy was upset about it – but for the most part, folks in the media seemed delighted by her admission. My Facebook feed was full of young people – many of whom I am sure played their own State of the Union drinking games (link no long available) – praising the Notorious RBG for having a few drinks before the speech. After a few glasses of wine, most 81-year-olds (and many of those much younger) can get a little tired. The internet loved it.
In October 2014, during an interview with the folks at NPR, Justice Ginsburg was asked how many women there would need to be on the Supreme Court for there to be "enough" of them. Her answer was nine. We ate it up.
It is incredible to see so many folks throwing their love and support behind this remarkable, trailblazing woman. She has certainly earned all of the praise. What is perhaps even more incredible is the way that she is able to give voice to the thoughts and concerns of generations of folks who have come of age in a very different world than the one in which she did. The viral praise for Justice Ginsburg is significant because it signifies that, despite what the media may lead folks to believe, many young people today are still listening. And when it comes to Justice Ginsburg, they like what they hear. Our eyes are on that pillared building and the decisions that are made within it. Four women, all still alive today, have held seats on the United States Supreme Court. Reflecting on the impact that Justice Ginsburg has made during her time on the court over the last 21 years, I, for one, am hoping that she is just getting started.