when the seasons change my feelings change | Pink Box
when the seasons change, my feelings change prompts the audience to reflect on the cycle of human life through the Kubler-Ross model of grief. A collaborative effort by five designers from Virginia Commonwealth University, the immersive VR experience draws the player into a colorful and geometric environment. Through the experience, the player is encouraged to draw connections between environment and emotion.
See Aliyah Decker's Q+A here.
:::
Aliyah Decker: Concept Design, 3d Asset Design, Video Documentation
New Media Artist and Kinetic Imaging student who is interested in making abstract concepts into a physical reality. Fascinated with frustration, empathy, quiet, and boxes
Caitlin Dinoia: Concept Assistant, 3d Asset Development, Video Documentation
Currently a senior in Kinetic Imaging with an interest in Virtual/Augmented Reality animation and creating immersive, 360-based works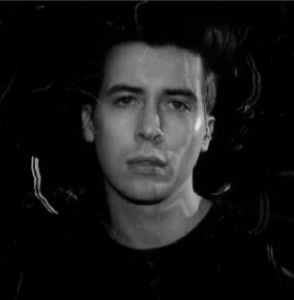 Michael Shea: Concept Assistant, Environment Design/Modeling, Texture Artist, Lookdev, Title Design Kinetic
Imaging senior with interests in digital image manipulation, motion capture, and audio visualization.
El Tucker: Concept Assistant, Programmer
Third-year computer science major interested in designing games and making software tools for creative individuals.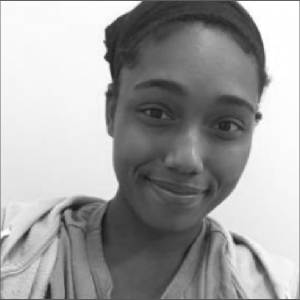 Tay Williams: Concept Design, Environment Design, Sound editing
Kinetic Imaging senior interested in 3d modeling/gaming, directing, animation, and sound design.