On Fuckery: How Art Basel Miami Beach is just like all of your shitty relationships | Nia Burks
Just Leave.
We've all been there, maybe even multiple times. Thinking back, you saw the signs all along. You know the excruciatingly familiar predicament of walking away confused one too many times. This reminded me of how the 2015 fairs at Art Basel Miami Beach are similar to that of the perfect toxic relationship we've all been in. At one point or another, we have all found ourselves sitting alone outside of our lover's apartment wondering how we got ourselves into this mess again.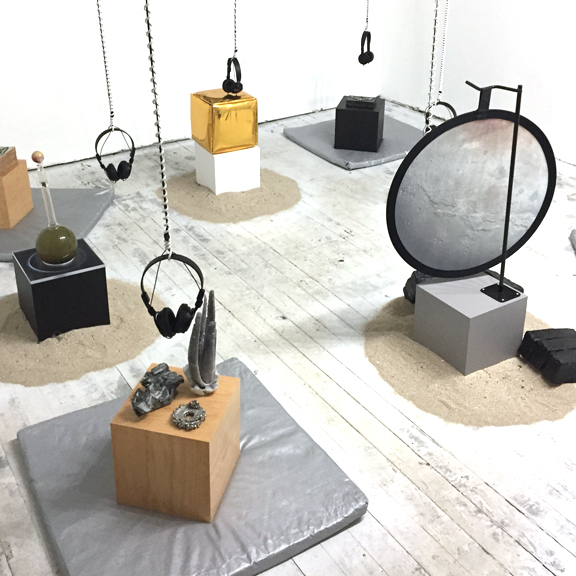 As an artist attending Basel, I represent a willfully naive romantic lover led by optimism, discovery, addiction to the unknown, and a radiant but sometimes misled intuition that has certainly taken me down the path of disappointment more than once. Many artists have attended at Basel Miami Beach and walked away…wondering how we got ourselves into this mess again.
Miami Beach is the shiny fancy car and Basel is the love interest driving it who you should probably not pursue. Not because they're a bad person, but because you just don't match. But you try anyway, because, well….you just never know, right? Miami Beach is tawdry, but Basel seems nice, and you want to go for a ride. You're optimistic; it's an adventure. It might work this time.
I first attended Basel in Miami Beach almost a decade ago in graduate school. The company I traveled with to Miami were my fantastic classmates, and all of the art was new to me. The volume of work and the dazzle of it was intoxicating. That's how it begins. Basel introduces itself to you and bats its boy-band eyes. It takes you out for a good time and then bids you a sweet farewell when the date is over. You go your way, and Basel goes its way. Your skepticism is accompanied by wondering if the date was as good as it looked. That feeling quickly fades, because Basel's incantation and presence leaves you in awe. So much so that you run with it. You willfully let it charm you, and you blow it a kiss when you leave. Basel, all those years ago, is like the first coffee date you have with a someone you've been looking forward to meeting for a while. Basel is someone that you found but didn't realize you were looking for. You're not sure if it'll work out but it's too early to tell, and you're just having a good time.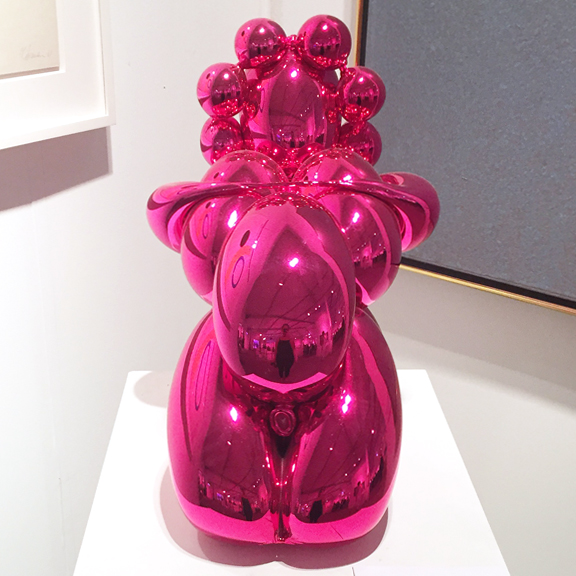 The following dates you go on with Basel (year after year in December) indicate that the potential for fun is still there but has been replaced with an unavoidable "Wait what is this? What's really going on here?" feeling. Basel lives far away, in a much more exciting place than you do, and its only available every once in a while. Basel isn't consistent, and you aren't even sure why you need it to be because you decided prior to these last few dates that it probably wasn't worth the trouble due to your unavoidable dissimilarities. Nonetheless, you travel to see Basel, you have a great time, and then you leave again, still feeling the crush and butterflies, but you began to get a feeling of concern that you can't shake. You're witnessing problematic behavior in the form of repetition: the Koons and Koons knock offs, the Spencer Gifts aesthetic of tiny LCD screen embedded into or behind a painting, and the earnest but lacking attempts to have a sincere connection through modernest resurgence assemblage aesthetic thats just too grey and still to actually have content. You begin to feel embarrassed that it charmed you in the first place, but you remain open because you're usually too skeptical anyway, and you probably should work on that for the sake of partnership with the art world at large. After all, no one wants to die alone, right? You're not sure how you feel, but the sex is good. You feel a sense of belonging when you enter the fairs and let the fairs enter you. Its clear that when all of the focus is on the art (you), even for just a little while, you feel a mediocre sense of home, and you take it because you feel like its better than staying home.
Over time, when you and Basel get together it becomes clear in no uncertain terms that the salad days are over. You notice patterns and repeats of the same problematic behavior, and nothing seems to be changing or growing. In a place where you were once charmed and gifted with fancy cocktails, you are now experiencing watered down and far too pricey libations. Basel is no longer trying to impress you, and you wonder if it ever was. The Monet inspired aesthetic of a work made with a thousand of some thing that resolves itself into a shining portrait of banality has been present all along. The thousands of Chuck Close inspired works and palate knifed portraits of beautiful women appear as the mirage of romantic contemporary art representations fade.
It was you all along. Your optimism is the problem, but also somehow, you are the content of Basel itself. Your existence embodies Basel's deficiencies. You just wanted to believe you could love it all because as an artist, you romantically and unapologetically pledge allegiance to the unknown. Basel's habits, its repeated display of a weak and shallow attempt at something that matters are all blazing clear now. Basel isn't trying. Basel doesn't want to try. Basel wants to cash in on the benefits of commodity fetishism instead of attempting to make itself available to drive forward a risk/reward based system of art collecting whose payoff is more than a sale quote in an art blog. You realize that what you wanted was for Basel to be something it never could be. You optimistically wanted Basel to show you avant-garde work, and instead Basel gave you red dot doting sellable bullshit. Basel never lied about who it was, but you didn't want to believe it because you chose the path of the unquantifiable, and you wanted it to change so the two of you could be happy. But Basel won't change.
You play nice nonetheless, because since the culture of Basel has shown you itself you have now taken it as a personal goal: it makes you want to be better and you want to make it better. You want to help it, fix it, show it the way. You want to be better for Basel so that Basel can be better for you. The optimism that accompanies being a carefree lover devoted solely to the adventure that accompanies a thrilling movement forward into the unknown despite the high risk involved is intoxicating and the mythical reward is a feeling you can only imagine as ecstatic. You spend your time chasing nothing.
Fast forward to the 2015 fairs. You've realized that Basel has always been a shiny shallow shit show of tired platitudes, and all of your friends have warned you, but you didn't listen. The veil is gone, the sex becomes sensation rather than connection. You hang on because you've got promises to keep that were never made in the first place. It's all a narrative you constructed in your own head, and you now feel foolish. So you push at Basel and Basel pushes back at you. You say "I didn't think you could ever be like this" and Basel tells you that you are being ridiculous, and that its never been dishonest about who it was. Basel tells you how you've created unreal expectations. In your mind, you know Basel is right, but you were being sanguine because it's in your nature. The artist's disposition exists in sharp contrast to Basel's. Neither are right or wrong. It just is.
The lenticular prints this year stretched as far as the eye can see this year. They function as metaphor; a literal representation of something that completely changes depending on your perceptual angle. Gun sculptures were made from every material possible, creating a philosophically weak statement about "the world we live in today." The Monet like portraits have quadrupled and the media work is nearly extinct because the sincerity in its presentation of the ephemeral is valueless in a space terrified of that which might not be calculable and certain. As you stared tearfully at Basel this one last time, it boasts of its friend Leonardo DiCaprio spending $4 million and the Francis Bacon selling for $15 million in an attempt to show you that whatever it's doing is working and that you must be the problem. When you voice your concerns of taking care of the artists with Basel it shoves a beautifully printed photo of strip mining by Burtynsky in your face and tells you that this is what's always been there and that you're full of shit. When you gather the courage to come back and ask Basel why it invited you in the first place, talked to you, kept moving forward with you, the artist, and that you're simply wondering why all the resistance to leaning into the ephemeral and uncertain, Basel says that the conversation is over now and reminds you that you were just hanging out, you were never together in the first place. This is the cycle of the creative class. Basel mines artists like you for all of your positive and useful content, and leaves you injured at the end, all the while, all you wanted was to help make the world a better place with your resources.
Target had a booth at Pulse, and the artists at Artist-Run Satellite—the ONLY artist run fair this year—were not allowed to sell their work, as it may have "interfered" with the sales of the other fairs. This is perhaps Basel's lowest blow. Basel asked you to come and then openly stated that you, the tiny genuine wanderer, adventurer, addict of the unknown, and eternal partner of exploration might get in the way the massive machine of shallow consumption and fictitious support of the arts. This "support" is really just a facade, hiding the fact that Basel is a broken system that utilizes the energy and devotion of artists to feed its desire to feel like its doing something real for the world, when all it really does is rob sincerity of passion and nexus between discourse and community.
Art Basel Miami Beach is a perpetually single, successful, charming, rich individual, and he tricked you into believing that there was potential to have something real. Or maybe you tricked yourself through simply being who you are. It occurs to you that this pain might be all your fault because you wanted something to be what it wasn't. Basel has a projected success plan that you know is unrealistic in terms of sustainability, but it looks you in the eye and says "I am who I am." You leave, looking back at all you were supposed to have in common. You're are confused and alone wondering how, when, or if it changed, or if it always been this way. You feel like you're wrong, or in trouble for participating in something you thought you were invited to. When you get back to your studio practice after your final visit with Basel, you wonder if right now, in this moment, you're running to the thing that hurts you for protection from the pain.
A very respected colleague of mine talked about Basel while we waited for an Uber on the side of the road next to a taco shop in North Beach. He accurately and eloquently described it as a specific type of bacteria whose consumption produces a waste that is penicillin. Through its very existence, by being precisely what it is, it creates the very thing that is responsible for its own death. With Basel, one can hope. But in your shitty relationship, you never stop wishing it could have been different this time.
:::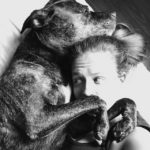 Nia Burks is an American artist working with the mediums of video, performance and sound. Her work incorporates popular culture, found footage, social media and pole dance elements. She investigates new media theory and gender theory.