The Perfect Soldier | Virtual Interactive Worlds
The Perfect Soldier is a performance piece that explores the connection between personality traits and the human soldier. Throughout history, the ideal of the perfect soldier was of an individual who was more machine than man, lacking core personality traits such as empathy, guilt, and doubt. As technological development advances, the potential of being able to remove these traits from a person is greater than ever before. Compared to the brutal indoctrination regimens of Ancient Sparta, it is possible that soon a "perfect soldier" will be created by simply taking the appropriate pill.
In the performance, a fictional business named Apex Corporation has produced a new surgical device that can perform not only physical surgery, but "metaphysical" surgery as well. The device can remove personality traits, and as the audience discovers during the performance, even the "Soul." After the Businessman (Mustafa Khan) explains the business potential of the device to the audience of investors, the audience is lead to the operating table, where a Patient (Addison Martz), who is an Iraqi war veteran suffering from post-traumatic stress disorder, has been restrained against his will. As the Doctor (Serin Chung), begins to operate on the Patient, the Businessman explains that they are going to remove personality traits that negatively impact the Patient. By dissecting the appropriate organs, the Doctor is able to remove "Guilt" and "Addiction" from the patient. Then, the Businessman demands the Doctor to continue removing traits, after which traits such as "Love" and "Empathy" are removed. Finally, the "Soul" is exposed, which upon removal, causes the Patient to die. The Businessman reflects on the patient's death momentarily, after which he exclaims that another trial will happen the following week, and the audience is once again invited.
Credits:
Serin Chung – Models, Texture and Sound. Plays the role of Doctor.
Ben Hewer – Models, Texture, Sound, Particle Systems, and Scene Development. Plays the role of Engineer.
Mustafa Khan – Programming and Scene Development. Plays the role of Businessman.
Addison Martz – Models, Texture and Sound. Plays the role of Patient.
::::
Hello.
My name is Serin Chung.
I am an artist, passionate for Eating.
I am focus in 3D modeling and Motion Graphic Designs.
I love to share my talent with people who love their work and work place.
I am from South Korea with my awesome family.
I love nature so I am taking photos of sunset daily.
Ben Hewer is a game designer and animator who works primarily in 3D. He loves games in all their forms, serious, funny, introspective, or otherwise. He wants his games to always make people feel something, even if that feeling is as simple as satisfaction after having a good time.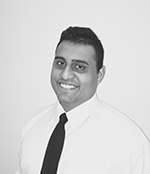 Mustafa Khan, a Computer Science student at Virginia Commonwealth University, will be graduating in May 2015. Previously a graduate from the University of Virginia's McIntire School of Commerce, Mustafa worked at EY, a Big Four public accounting firm, before returning to school in 2013 to pursue his love of programming. An avid fan of performing arts, Mustafa has toured with the Virginia Glee Club and has taken part in plays such as A Midsummer Night's Dream, where he played the role of Oberon.
Addison Martz (b. 1991), is a videographer, animator, and sound artist currently living and working in his hometown of Richmond, Virginia. Addison currently attends Virginia Commonwealth University and is working towards a BFA in Kinetic Imaging. In 2011, Addison interned with Richmond-based international artist Matt Lively. He is now interning at MGFX, the effects department of multimedia conglomerate Media General. In 2010 Addison received the Scholastic "American Visions" award, and in 2011 was nominated for a VCUarts Dean's Award in sculpture. Addison was also awarded a VCUarts Undergraduate Research Grant in 2011 as part of a collaborative group project.