Emerging from a city deeply rooted in controversial history and a city known for Give Me Liberty or Give Me Death, BROADSIDE is resurrecting this message with pure punk mastery. BROADSIDE is a five piece punk rock band from Richmond, VA formed in late 2010; they have shared the stage with some of the biggest names in substream music: Title Fight, Such Gold, A Loss for Words, and Forever Came Calling. Performing live is central to the heart of BROADSIDE, and after innumerable miles of self-booked tours, BROADSIDE sold over 1,500 copies of their debut EP, while connecting with new fans worldwide. In October 2013, BROADSIDE released their first music video for the single, "Storyteller," helping solidify their position as a band to watch in the coming years.
On March 10, 2015 BROADSIDE used a social media blast to publicize their signing to Victory Records, one of the most known indie labels in the game. Along with the label-announcement, BROADSIDE dropped a music video for their new single, "Coffee Talk" and the release date for their debut LP through the label, Old Bones, coming to us on May 19, 2015. Alternative Press also named BROADSIDE as part of the "100 Bands You Need to Know In 2015." Substream Magazine, with high acclaim, stated that "with massive hooks and crunching choruses, BROADSIDE could very well become the new face of pop punk."
I had the opportunity to sit down (and explore the University of Richmond campus) with a few of the fellas in Broadside; Ollie Baxxter, Dorian Cooke, and Josh Glupker.
I found it to be the perfect moment for an interview about DIY culture in the vein of punk rock, coming shortly after their signing to Victory Records. In this suspended moment of their transition from purely DIY to having a major indie label backing them, BROADSIDE helped address some of the questions and concerns most listeners have when one of their favorite local bands gets signed. Are you going to sell out? Are you becoming a slave to the man? Are you helping cog the machine? Who is your ghostwriter? Well, maybe all of these questions don't come directly to mind, but generally, listeners are concerned that their hometown mates are going to lose their edge, their own sound, and become something different. BROADSIDE helped dissipate these anticipated changes. The guys in BROADSIDE are able to maintain their voices as part of Victory, while simultaneously being able to reach a wider audience, travel further, and keep making music (the things that every fan consistently asks for in substream music).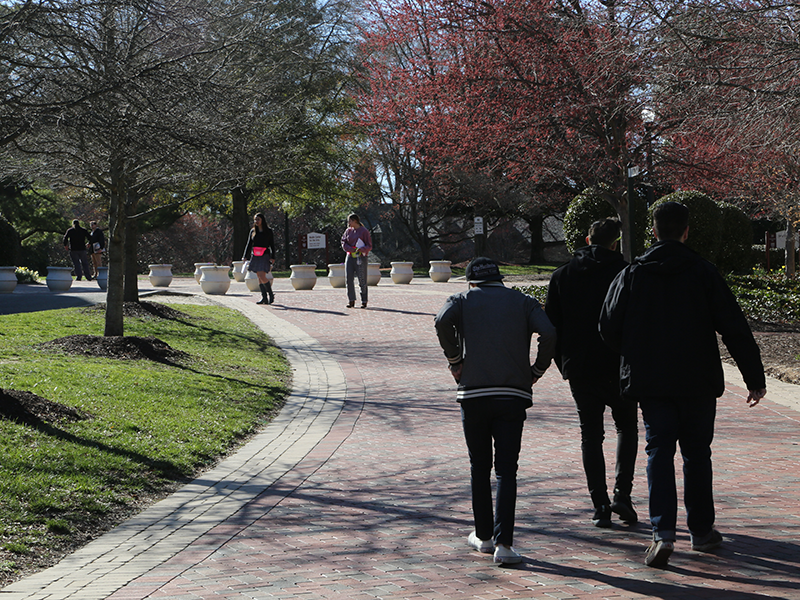 I wanted to explore their thoughts on their position in the scene, on DIY culture in punk rock music, and on their transition from a strictly DIY band to being "part of a team" with Victory Records. We spent a few hours hanging out, where I asked them some puzzling questions, recorded some audio (featured below as hybrid-answers to the interview questions) and got their written opinion on topics ranging from their transition to a record label, subgenres in music, and even Taylor Swift.
Q+A
dig.am/fm: Why is pop-punk music important in 2015?
BROADSIDE: Pop-punk is important because it's an outlet for our sub culture to express themselves. This genre and bands in it helped raised a lot of us through some difficult years. Even I was able to find a place in society where everyone was accepted. 2015 is going to be a big year. There are a bunch of great albums coming out like the new State Champs, Story So Far, and of course our album "Old Bones" which comes out 5.19.15.
dig.am/fm: What do you think the state of pop-punk is and how can you contrast between the idea of 'pop punk' as a scene and a genre of music?
BROADSIDE: It's becoming more accepted as a genre and is beginning to break into a more mainstream radio friendly market. Pop-punk is a culture of its own, our odd unique way of life that has its own sound. We look, think, act, and get treated differently because we go against the grain. Slowly but gradually though, our pop-punk tattooed culture is becoming the social norm. It's always important to never forget your roots. Genres can be limiting and Pop-punk is just one of a million other sub categories of genres. All that matters is the connection the listener has with the music and that experience should never be limited. You should always keep an open mind. Ha, actually each one of us in the band has a different musical background and usually listens to something other then pop-punk. Just being honest, 1989 has been stuck in the CD player for weeks.
Genres are just an easy way to define the style of music without hearing any music. It's the scene that's the heart and soul of what makes it possible for bands to continue making music. The scene is the people bringing bands to cities, those who are going to local shows, and supporting the bands directly. Without a scene what would happen to live music?
dig.am/fm: Pop-punk has a history of a strong DIY aesthetic, do you feel like you fit in with that? How can/does a record label change that?
BROADSIDE: Absolutely. Broadside for the most part has always been a DIY band. The very next day after our first show we hit the road for a month long tour that we booked ourselves. You have to learn to "do it yourself" to understand how something works and that's the only way to get better at it. A label is just a new member on the bands team. They're pushing just as hard as the band themselves for the same success; everything is just on a more professional level. Victory gave us the opportunity to become great friends with Kyle Black and travel to California where we got to record our best album yet. They really opened the door for us to create and polish a sound that is Broadside.
dig.am/fm: How has the process of creating a space in Richmond been? I know that some bands have trouble creating a space to exist in, in Richmond. How important is it to you to create spaces where you can engage with your audience outside of the internet?
BROADSIDE: Richmond is a tough scene to break out in simply because there's so much going on. On any given night there could be five or six shows going on. So to draw a crowd kids really have to want to come see your band and or any of the others playing. We are one of the most outgoing and humble group of guys ever. To have a conversation with someone about the music we make and how it relates to an emotion or particular situation in their life is a great feeling. We do this because we love to do it but it's even more enjoyable when we can make connections and friends.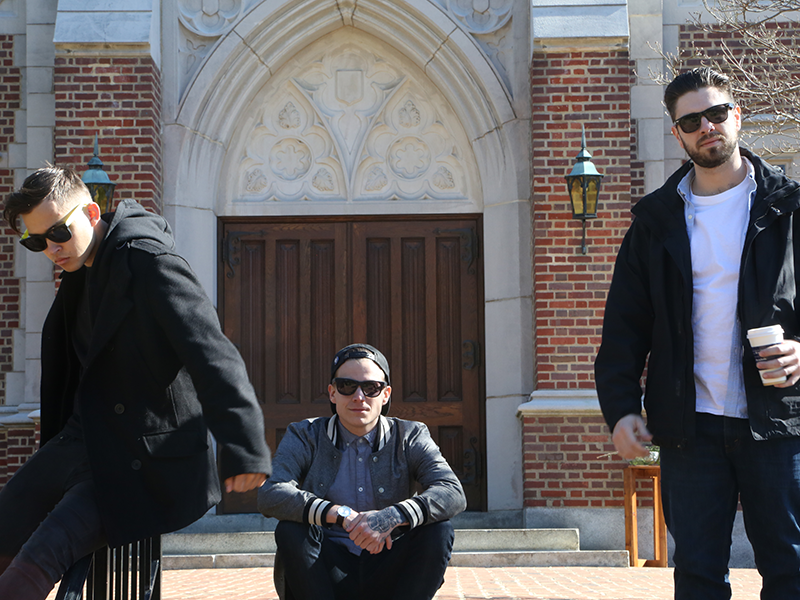 dig.am/fm: What should we expect with Old Bones?
BROADSIDE: You can expect an intelligent, genuine, hard-hitting album that's so good you aren't going to skip a single song.
Old Bones is a raw representation of something that any millennial can relate to. The album is a confessional; a diary of everyday struggle.
"I just wanted anyone listening to this record to have a moment where they simply relate and reflect on the works because they've been there or are currently in that head space." – Ollie Baxxter
:::END:::
To stream some awesome Broadside tunes, and to hear more bands like Broadside, check out this Spotify playlist:

You can check out Broadside on Facebook, on Twitter, and on Instagram.
Interview by Dillon Massey.