In Plastystopia, artist Roya Ebtehaj uses multimedia displays to portray the influence of capitalism and Western beauty aesthetics on a universal scale, with a focus on her native Iran. The slang #palang is used by Instagram followers to tag users who dramatically alter their appearances; this hashtag helped Roya find popular influencers, although now used infrequently on social media platforms. Roya communicates the impact of big tech and Instagram on Iranian culture by merging Persian figures with luxury logos, influencers' faces, and whispered Instagram captions. Roya thus constructs a virtual world where we're affected by algorithms and contribute to the feedback as viewers, followers and, eventually, as products.
:::
Check out Roya Ebtehaj's Q+A.
:::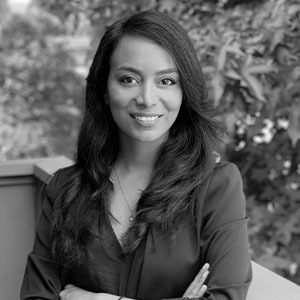 Roya Ebtehaj is an Iranian multimedia artist and educator based in the Bay Area, California. Working across digital technology and experimental interdisciplinary approaches to art production, she incorporates mixed reality (VR/AR), 3D, video, animation, web, photography, and installation to reflect on the complex relationships between memories, stress, identity, and displacement. Her practice stems from continuously looking for new methodologies, taking a multidisciplinary approach, and merging creative production and modern technology.
Ebtehaj has presented her work in the form of exhibitions and talks in different venues such as Richmond Art Center, Root Division, B4b4lab, and New Media Caucus. She received a BA in Photography from Azad University of Tehran in 2009, and her MFA in Digital Media Arts from San Jose State University in 2019. She has previously lectured at SJSU and is currently a Postdoctoral fellow at Santa Clara University in the Department of Art and Art History; teaching Digital Imaging, 3D Animation & Modeling.